Nicolet Bottled Water - Fresh From The Forest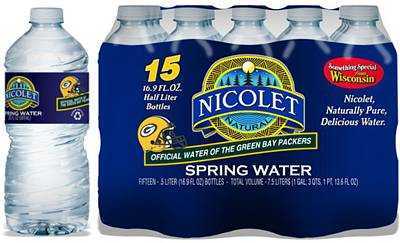 Your body needs water to fuel all of your daily activities, and Turner WaterCare can provide you with solutions that fit into that active lifestyle. Whether you're heading to work, the construction site, out shopping for the day, sitting in a conference room, or relaxing at your favorite fishing hole, Turner WaterCare has great-tasting water in a size that's just right for you.
Convenient sizes of bottled water available in:
20 oz. Bottles
0.5 Liter Bottles
We also carry bulk sized jugs for water coolers in:
3 Gallon Bottles
5 Gallon Bottles
Bottled Water Coolers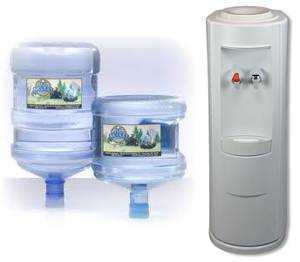 Our stylish water coolers chill the water for a refreshing, healthy drink and heats up for instant coffee, teas, cocoa, and meals. Turner WaterCare offers cooler sales and rentals with a reliable delivery service, providing an energy efficient and convenient solution for your home or office. Our coolers are so economical, they've earned the ENERGY STAR® label. Not only green, you'll save money on your electric bill.
Instant Hot and Cold water
Whether you want a glass of ice-cold water or a mug of hot cocoa, hot and cold water will always be available on demand, at your convenience.
Our water coolers are available in white, black and stainless steel to match any décor. Please call us for details on rental fees or purchase price.
Scheduled Home & Office Delivery
We take pride in offering fast and friendly delivery services for home and office. It's simple and hassle free, conveniently delivered to your doorstep. Our delivery services include:
Bottled water in spring, artesian, and distilled varieties.
Regular deliveries to ensure water is available.
Delivery personnel to do the heavy lifting for you.
State-of-the-art water coolers to match your decor.
Call or contact us today to have quality drinking water in your home